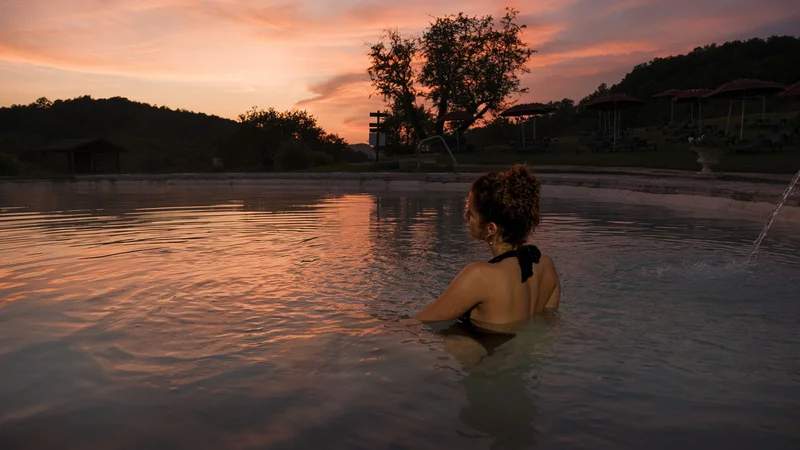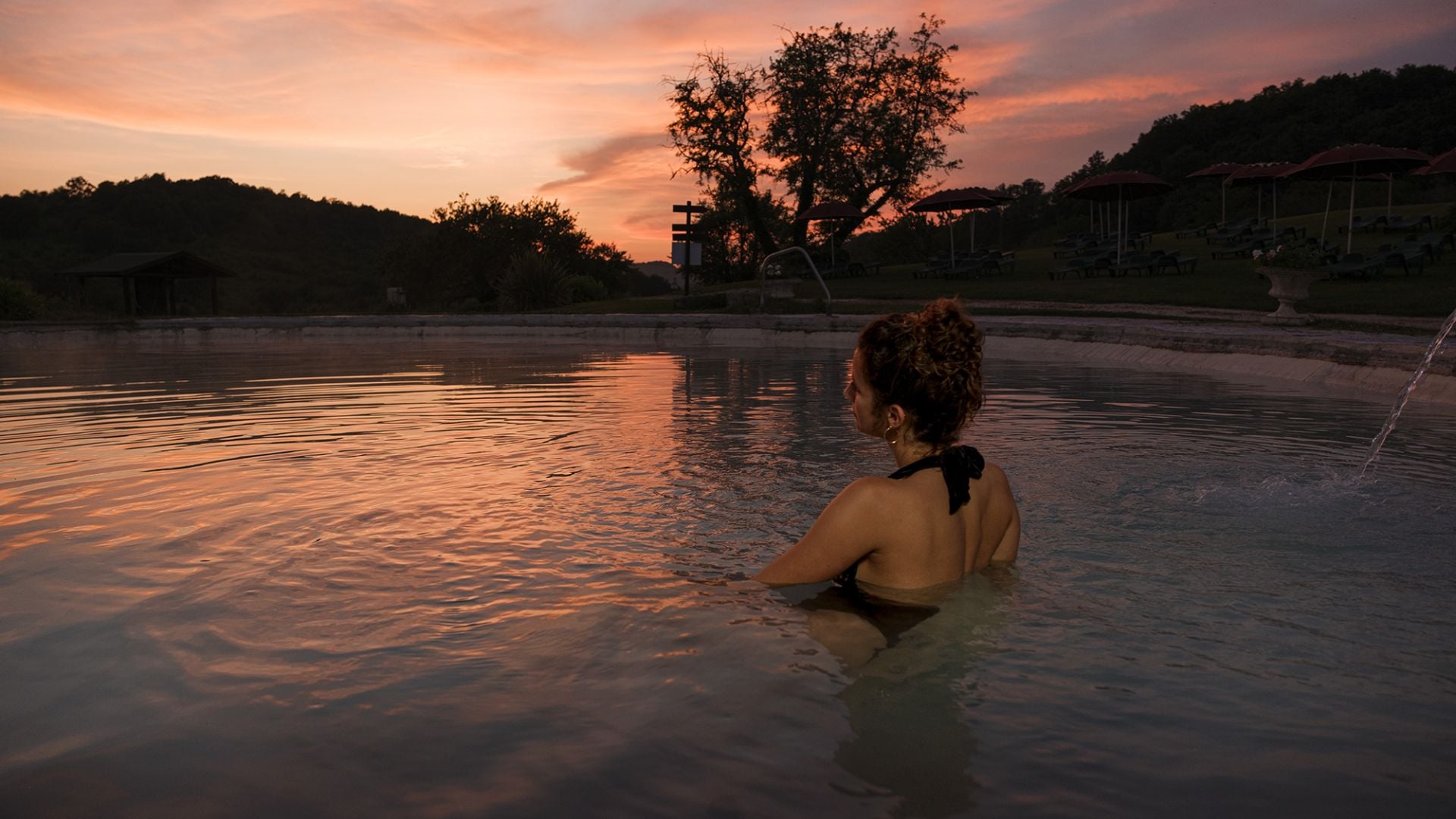 20 hectares
of pure wellness
Let yourself be embraced by the sweet caress of water, surrounded by lush maple trees, centuries-old oaks, and mighty holm-oaks. Our warm water ponds and outdoor pools sit in a veritable natural paradise. Let the embracing scents of the thermal park inebriate you and free your mind from all your worries. Enjoy the well-being that only our thermal park can give you.
The areas of our thermal park
2 panoramic ponds with thermal water
Immersed in the heart of the Thermal Park there is a bamboo grove that covers 500 sqm. This is a green corner where you can go for a stroll surrounded by the coolness provided by the majestic 10-meter bamboo plants. In this natural landscape you can also relax with a massage or wellness treatment of your choice.
Access allowed via the wellness center.
Opening hours
The thermal park of Terme di Stigliano is open on the same days and hours as the hotel. Our guests can enjoy a relaxing experience any time during their stay.
Access
The thermal park is currently closed for daily entrance. Access is only possible by making a reservation at the wellness center.